Welcome To NYC Elite Upper West Side
200 Riverside Blvd. New York, NY 10069
---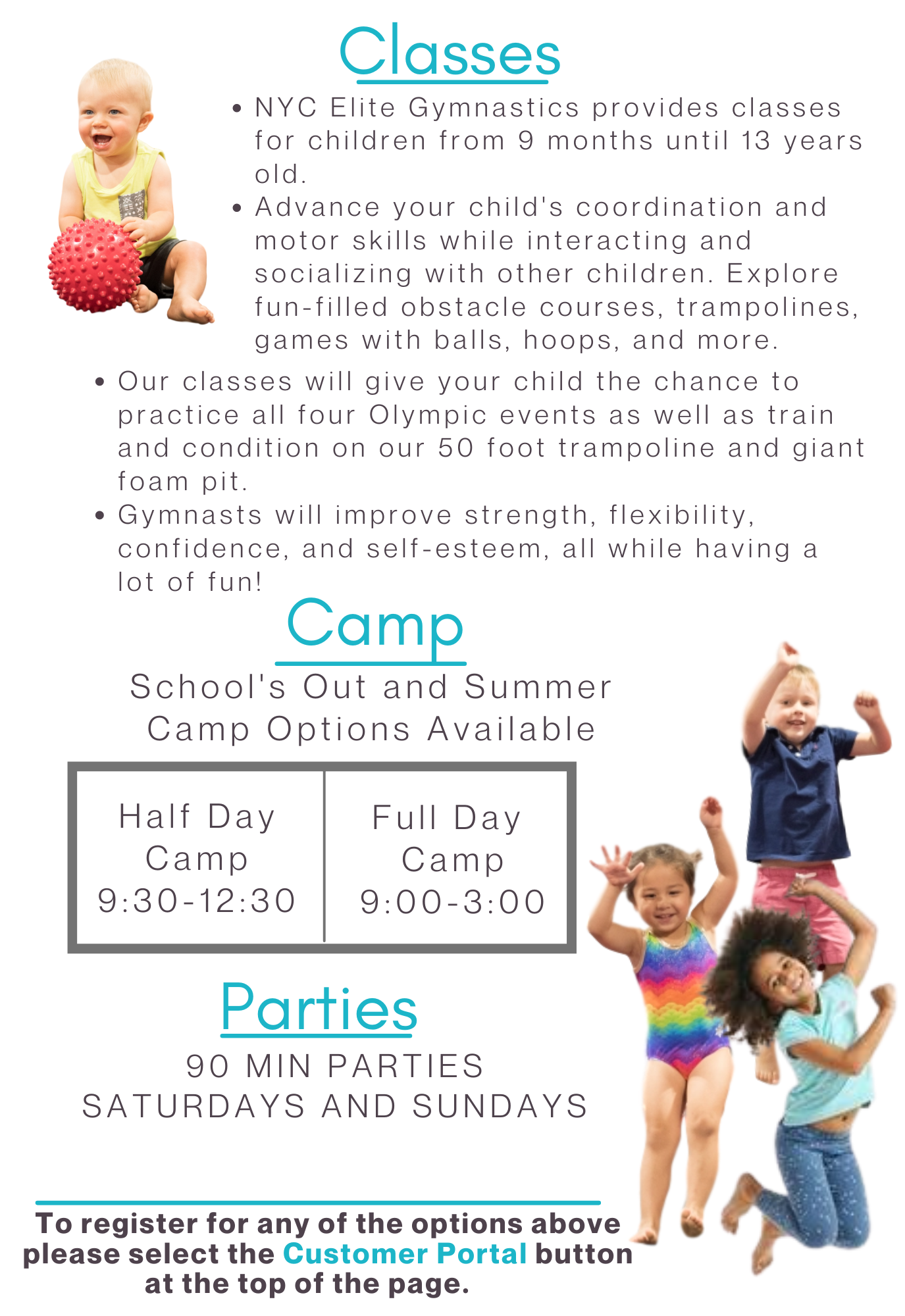 Fall Class Registration
NOW OPEN!
Register early to save your space in your favorite class!
School's Out Camp
Now offering half and full day options for School's Out Camp!
Reach out if you do not see a holiday listed as we may be able to add camp days
Birthday Parties
Now Booking!
Saturday and Sunday Options Available
Private Lesson Instruction
Spots available Monday-Sunday
One on One or Two on One instruction. Call your front desk to find a spot!
Summer Camp 2022
Register now online for ages 3 and older
Half day, Full day, Full week, and Flex week options!
NYC Elite Will be Closed the Following Dates :
November 24-28, 2021
December 23, 2021 - January 2, 2022
April 17, 2022
May 28-30, 2022